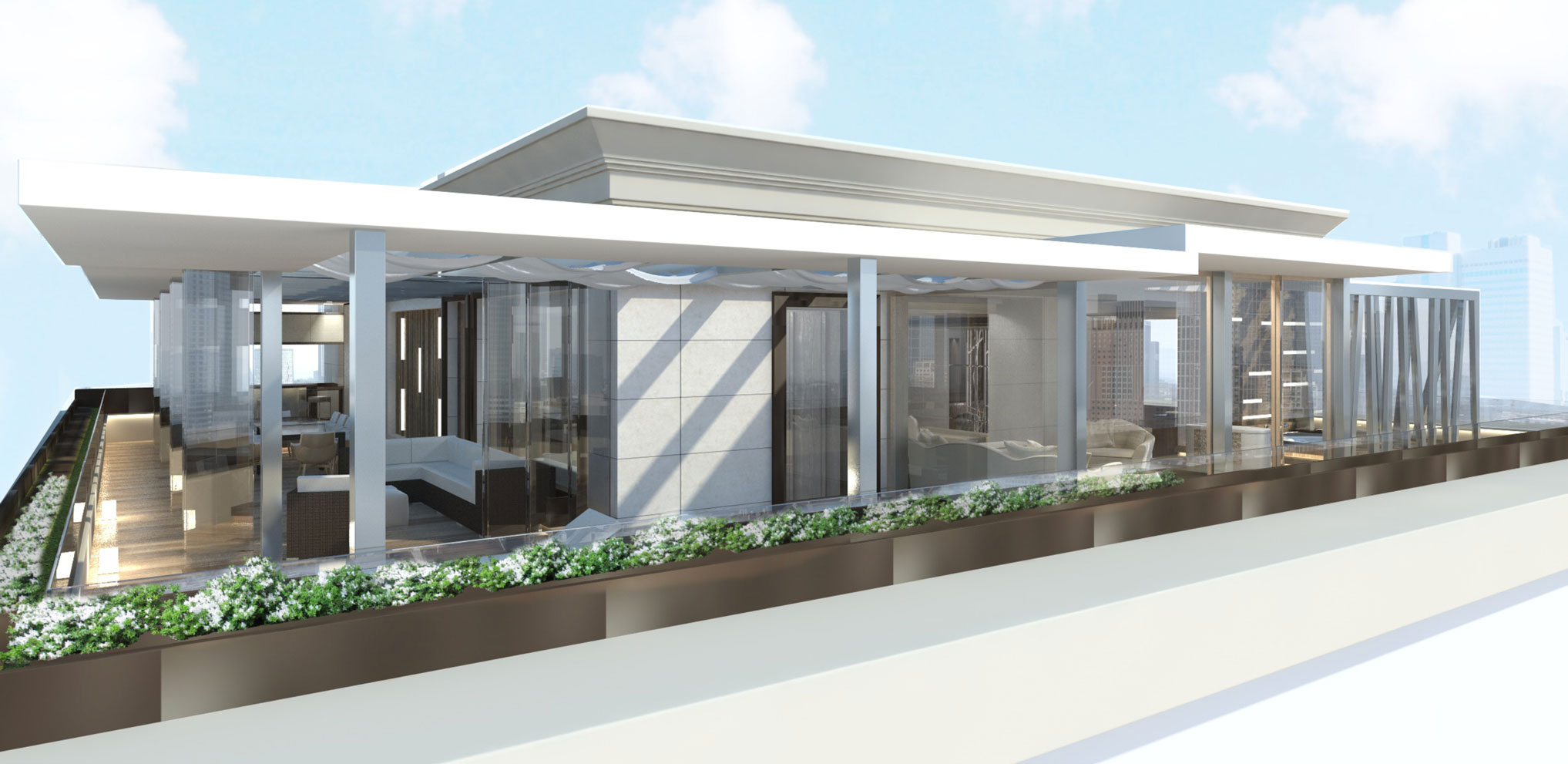 Typology:
Residential
Project Area: 600 square meters
Service: Architecture and interior design projects
This project concerns a penthouse situated in the heart of Moscow as a part of a residential complex. Developed along two floors that, at the beginning, were autonomous and not linked, internal divisions have been completely demolished in order to make the whole space more usable, according to the requests of our client. Floors have been linked by internal stairs. The external area of the upper floor has been designed from scratch and it is configured as a terrace provided by glass roofing and folding doors and windows. Thanks to a well-studied heating system, this area results flexible and adaptable to each architectural condition. Due to the use of refined materials such as wood, leather, marble and mosaics, interns are characterized by luxurious and welcoming atmospheres. The lightning design together with the domotics, that hold a precise role during the designing phase, is symbol of high-tech and modernity responding to a precise request of aesthetic comfort for everyday life.
This project has been subject to a functional requalification of spaces and areas by a specific architectural project, passing through the analytic interior project defining every little detail up to the total completion of the living environment.